by Tavis Cote
Illustrated by Pepper Pieroni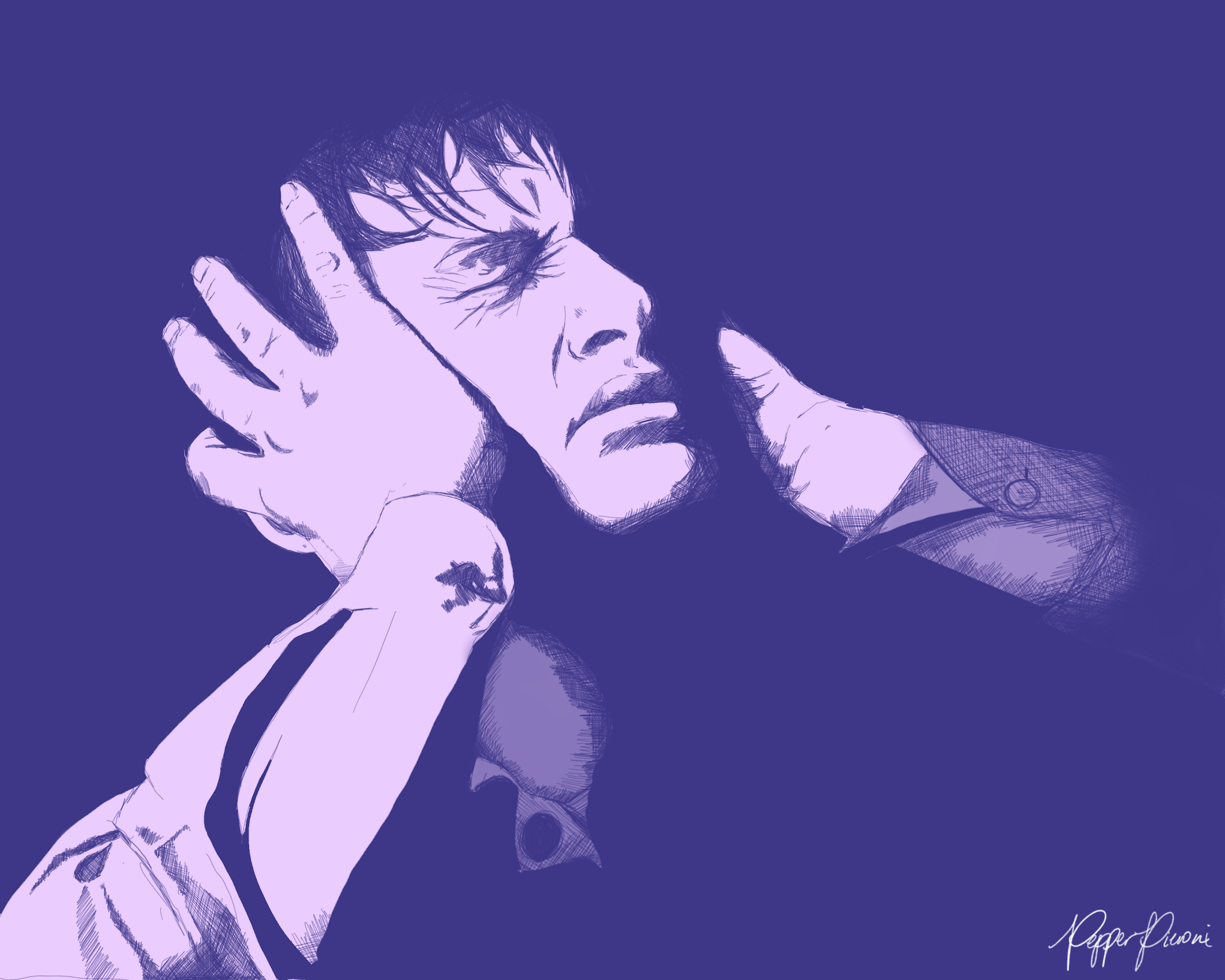 Amos Lee and tears to match 
Cup of coffee, bolted latch 
Hours deep, but can't relax
I think of friends

2 a.m. and edge of life
A whispered "help" to empty strife 
Tonight might be the fucking night 
I think of them

I could just sleep to endless hope 
Of things improved when I awoke 
But in my hand
there is the
rope

I play pretend

Yet
on
and
on the silence stands
The knot finished by shaky hands 
There's no one here to understand 
My legs extend

Some people's sadness
They can show
And live to see their circle grow 
But guys like us? you'll
N
E
V
E
R
Know
Until the end

To guys with guys they never call
To guys whose best friend is the wall 
To anyone with heart at all

Men need a friend
Be. that. friend.