by Morgan Roberts
Illustrated by Ally Satterfield
In my 20 years on this planet, I only learned of Pride three years ago. My junior year of high school in Texas, we briefly and vaguely touched on the Stonewall Riots. That lesson went something like this: police were harassing gay people at this bar in New York; they fought back. The blurb in the textbook was less than a quarter of a page and mentioned no names. This was the extent of queer history taught in school. Now I know that the riots led to the celebrations known today as Pride, and the champions of this movement were trans women of color and drag queens, unlike the white gay men I pictured. The LGBT+ community has worked hard to recognize queer history and teach what schools won't about the significance of the Stonewall Riots and how they shaped Pride today.
The Stonewall Inn Restaurant was one of very few places in New York during the 1960s that supported openly gay patrons. Police routinely raided similar safe spaces throughout the decade. The police, usually paid off, had yet to be met with violent resistance. That is until June 28, 1969, when a failed raid sparked a riot at the nightclub. At the time, there were numerous political movements happening in the United States, including the Civil Rights Movement and the many Anti-Vietnam protests. Many historians attribute the uprising of the LGBT+ community to the political mindset of the era, which catalyzed the long standing tensions between LGBT+ people and American society. The justice system was failing its people, so the LGBT+ community took matters into its own hands. Riots and protests lasted for six days. In the following months, New York saw the birth of two gay activist organizations that strategized non-confrontational forms of protest. Exactly one year later, on June 28, 1970 the first Pride marches were held in New York City, Los Angeles, Chicago, and San Francisco, led by the marginalized people of the queer community.
Now, almost 50 years later, Pride is "a way to memorialize the people," according to Pride attendee Zachary Barack. Additionally, the community continues Pride because it brings awareness to the fact that for many people it is still unsafe to be visibly queer, with homosexuality being illegal in over seventy countries. According to the LGBTQ Hate Violence Homicides Mid-Year Report run by the Anti-Violence Project, "In just August of 2017, the National Coalition of Anti-Violence Programs recorded the highest number of anti-LGBTQ homicides in [their] 20-year history of tracking this information." This is why we have Pride: to honor our predecessors and to continue their fight for gender and sexual equality.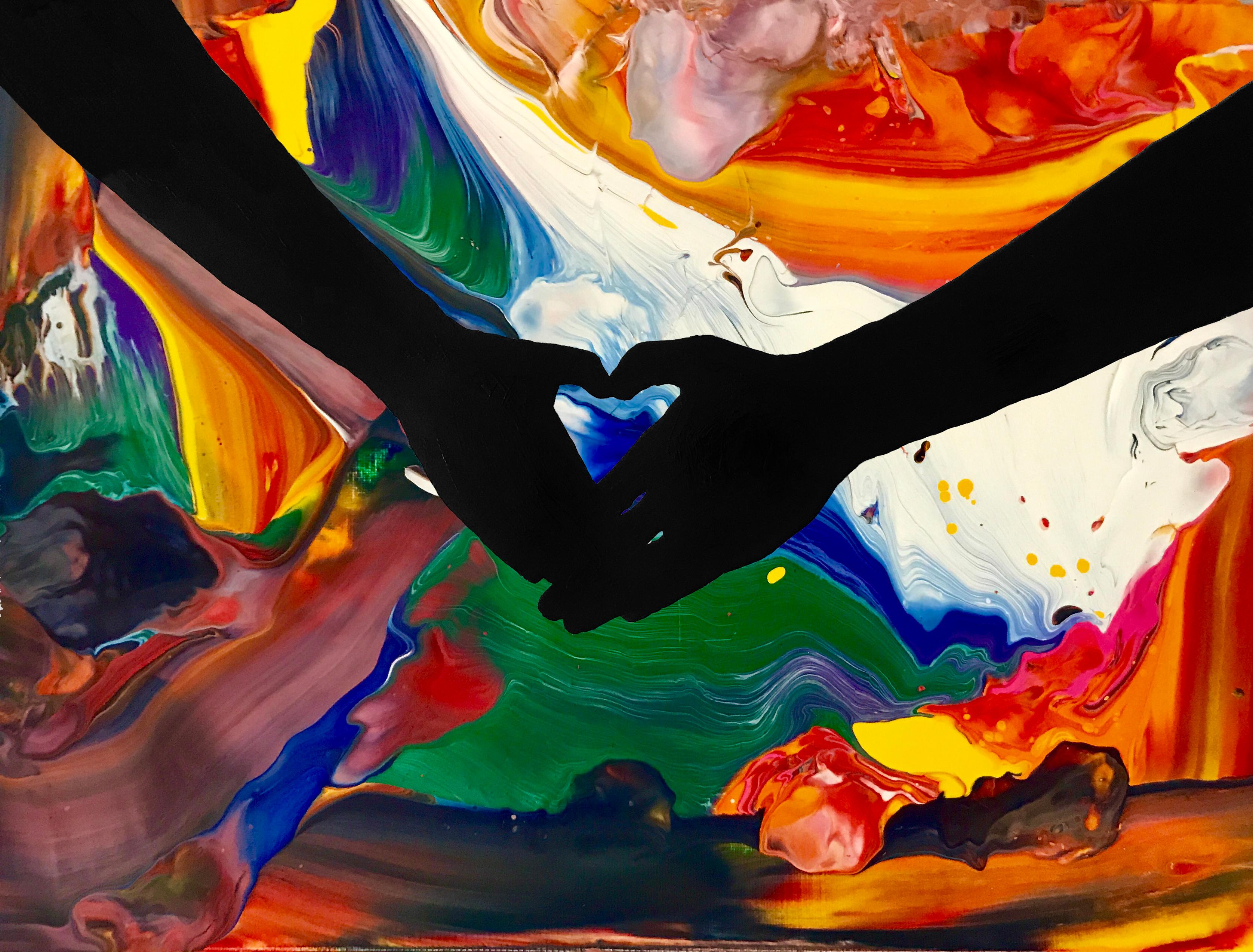 On the special Saturday morning of my first Pride I woke with excitement and nerves. I spent the first hour of the day worrying about my outfit. Is this gay enough? Is this too much? All I knew was that I had to wear a snapback. Once I decided my outfit was cute enough, my friends and I headed to West Hollywood.
Unexpectedly, it turned out to be a music festival. We saw electric performances by Jesse St. John, Laurden Ruth Ward, Superfruit, Kim Petras and Icona Pop, all while waiting for the headlining act—Kelani. Once she came on, the crowd erupted. I've seen Kehlani before and her performance was as outstanding as I expected, but seeing her at Pride was special. She has really come out for queer women this year, both literally and musically. It was blissful.
The 2018 Pride festival shattered attendance records. The size of the audience was most apparent when MCs Billy Francesca and Arisce Wanzer had the crowd chant "L.A. Pride!" I joined in on the fun, not realizing the gravity of what had just occurred until Billy cried, "now doesn't that feel good?" We, a congregation of people who have been persecuted and shamed for being ourselves, were shouting as loud as we could, proclaiming that we are proud to be who we are and that we are here! I had to shake myself into this moment, because it is very easy for me to dissociate when being outwardly queer due to internalized homophobia. This was the moment I realized just how badly it was affecting me. I was at a queer event and I was still hesitant to proclaim my queerness. There, I made a promise to myself to be more present and comfortable in my queerness, regardless of how other people stare. That is something I notice a lot, people staring. On any other occasion, people look at me with weird, negative energy, but at Pride I felt nothing but good vibes. If someone was staring it was because they thought I looked cute, which is the most reassuring feeling in the world. Zachary Barack summed it up perfectly: "It makes me feel so much less pain to look around and see other queer people."
This confidence and comfort followed me to the next day, at the Pride Parade in West Hollywood. The environment was fun and energetic, as most parades are, but this felt different than any other parade I've been to. It lasted for two hours and consisted of various different floats from different organizations. There were churches, banks, schools, political groups, local groups, TV shows; even Tinder was there. There was a Black Lives Matter and a Gays Against Guns group marching, as well as groups like PFLAG and the Trevor Project.
There were three standout moments at the parade for me, the first being church members hollering at the crowd, "God thinks you're fabulous." This is so significant to me because I come from a Christian background that I know isn't always accepting. It's very comforting when churches advocate for the LGBT+ community as well as acceptance and love for each other. The second standout moment was when a man asked me if I wanted some glitter. I accepted and as soon as the sparkles touched me I felt free. Baptized in glitter, I felt a wave of acceptance wash over me. In that moment I was newly born into my own self-acceptance. But my absolute favorite part of the weekend was that I got to see Katya, one of my favorite drag queens. I closed my eyes to soak in the moment, knowing I wanted to remember this feeling forever. I left Pride with more energy, self-acceptance and confidence than I've ever had, and for that I am so grateful.